about us
In Lakshmi you will meet enthusiastic tantra-yogis, who desire to share the antient tantric knowledge by means of tantric massage, workshops and courses to any modern people who are ready for it.
We are young people, who see ordinary things in an extraordinary way. We are connected on the tantric journey by the love for life. Our minds and hearts are open. We keep the fire of transformation burning inside us and nothing pleases us more than to light this fire up also in other people due to unique experiences in tantric massage.
You will find among us both experienced tantra teachers and "new blood" – open people, who have just started the exciting path of self-knowledge.
our team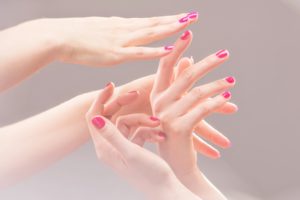 If you are interested in specific names and faces of our enchanting masseuses and charismatic masseurs, do not hesitate to reqest their updated photos at info@lakshmi.cz. In Lakshmi we use "artistic nicknames", so you can look forward to our really nice, exotical names.
Tantra is our spiritual path, which fulfills our lives not just in the form of massage, but also in meditation, yoga practice, continuous self-education, but especially by noticing that beyond the everyday life there dwells a special mystery, beauty, divine harmony… We simply love tantr and yoga. Last but not least, all of us have a special training in tantric massage and years of experience in it.
Everyone who works in Lakshmi, has been in a special traning in tantric massage and more than that. Each of us is going on with learning more about tantra and attends weekly courses of intensive tantra or integral yoga and practice tantra in their everyday lives. All are mentally and physically harmonious people, which are the conditions for providing unforgettable, "heart-at-hand" tantric massage.
Anyway, each of us is in the same moment a normal human being, whom you can feel free to ask anything and let her or him guide you over any current uneasiness or finding a new balance in life. Majority of our therapists are university graduates interested in spirituality and their age is between 23 – 45 years.
We are also backed up with unique know-how: our tantra massages are done exclusively with the full control of the sexual potential. What does that mean in reality? For instance, by completely controlling the sexual potential, it is possible to experience for the first time in your life, ecstasy and orgasms without losing your energy or discharging!
You can learn more about how the massage is done here.
the space of Lakshmi
Our temple is decorated according to tantric principles in terms of colours and sensuality. In Lakshmi, you will feel like in a quiet, mysterious oasis, where you can drop from your mind the everyday hassles and immerse into the magic of the present moment, to which you will be unmistakably guided by your own senses. Visit our photogallery…
You are warmly welcome and we are looking forward to you!